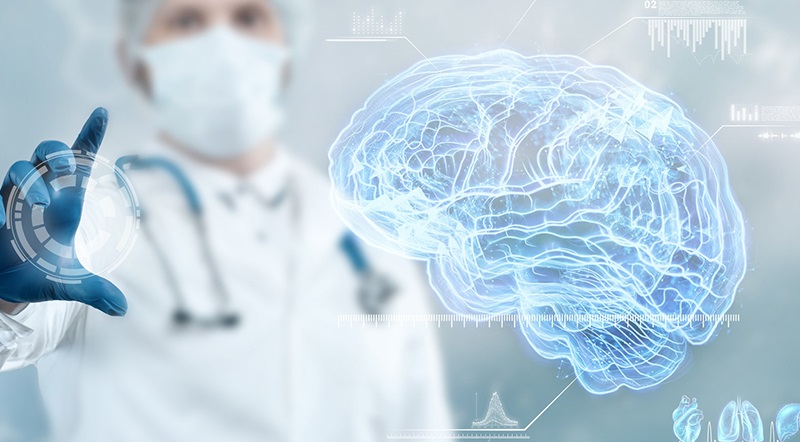 NEUROLOGY
Our Approach
It is to be noted that we at Micro Labs operate with a mission to cater to the mental health of people worldwide. In this regard, our CMD, Mr. Dilip Surana, as well as our cherished founder, Mr. G. C. Surana, strongly felt the need for a specialized CNS (Central Nervous System) outfit from Micro to concentrate exclusively on CNS product portfolio and to have a respectable presence in that prestigious field of medicine. This was only achievable as a result of the intense concentration and development of the core customer connection in the CNS area, which was successfully carried out in the field by the committed and high-spirited professionals at Micro Labs.
With its premium CNS specialty, Micro Labs is committed to serve neurologists and psychiatrists by offering a wide variety of pharmaceutical products in key disease areas including, The PARKIN line, OLAN, RESPOND, PETROL, LEVACETAM, S-CELEPRA, VALPRID CR, NEURICA-M and DOTHIP. With Peril- Beta, we have established market dominance in the neuropsychiatric specialty.
Disease Management:
Anti-epileptics:
Also referred to as anticonvulsants, these drugs are primarily used to treat epileptic as well as general seizures. They may also have their application in the treatment of neuropathic pain, bipolar illness, and borderline personality disorder.
Anti-parkinson's:
This class of drugs are most effective in the treatment of Parkinson's disease – an intensifying nervous disorder that affects the parts of the body by the nerves.
Cerebral Activators:
These are a class of drugs that activates the central nervous system by increasing blood and oxygen flow to the brain.
Recommended Medicine