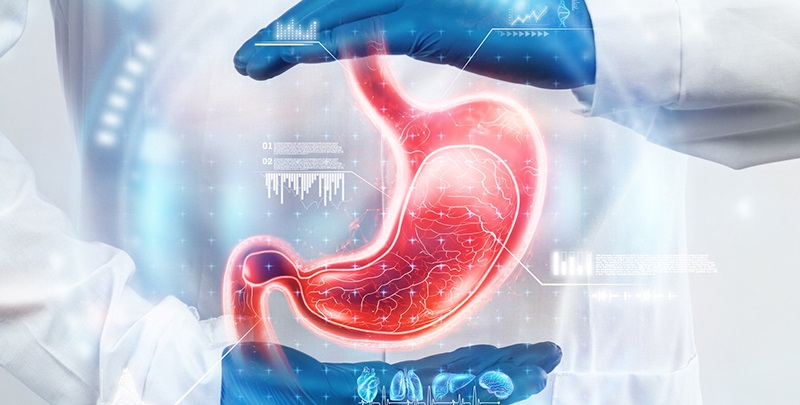 GASTROENTEROLOGY
Our Approach:
Due to poor lifestyle choices, gastrointestinal diseases are increasing day by day, and simultaneously the approaches to control and treat GI diseases are also expanding. It is to be noted that gastroenterology is the third largest market in the Indian Pharmaceutical Market.
At Micro Labs, gastroenterology division was started in the year 2018 to cater to the rising needs for diagnosis & treatment under this therapy area. Some of the important initiatives undertaken are: Observership program premier institute Asian Institute of Gastroenterology, Hyderabad. Webinar series on various aspects of gastroenterology and hepatology in collaboration with Med India Hospitals, Chennai, and Sir Gangaram Hospital, New Delhi. catering to >10,000 HCPs. Esofag is 'The top league' brand of Micro Labs under this therapy area. It ranks no. 4 in the IPM, while Silybon is the absolute brand leader since 22 years, as it was the first Hepatoprotector brand to be launched in India.
Our Focus Areas:
Anti-Diarrhoeals :
Primarily used to treat unexpected diarrhea, such as traveller's diarrhoea, this class of drugs function by reducing the rate at which the intestine moves. As a result, there are fewer bowel movements and the stool becomes less liquid.
Anti-ulcerants/ Gastroenterologicals:
This class of drugs includes proton pump inhibitors and several antibiotics that are used in conjunction to treat stomach ulcers or peptic ulcer disease. These drugs work by decreasing stomach acid and preventing the development of bacteria. The top brands include Esofag, Pantotab, Pantocar, Rabiros, Helirab
Liver Tonic/Hepatoprotectors:
These drugs are essentially used in the prevention of liver damage caused by exposure to alcohol or pollutants.
Recommended Medicine