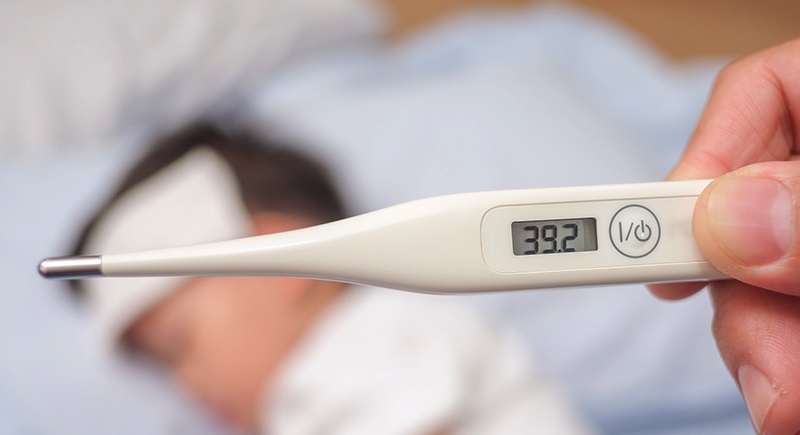 FEVER & PAIN MANAGEMENT
Our Approach
The post-Covid-19 era has triggered unprecedented challenges to mankind in terms of increased complications of fever. On this regard, we at Micro Labs play a leadership role in mitigating symptoms of fever and its associated complications, propelled by cutting-edge research initiatives and our commitment to cater to the doctor community through various non-profit educational programs. One of such key initiatives is the Fever Foundation program—an independent, non-commercial fever research academy, which has been established solely to conceive, develop and disseminate evidence-based updates to the health care professionals.
Highly revered and appreciated by healthcare professionals, our Fever Foundation initiatives include the following programs: Annual Fever Conference, FeFCon Fever CMEs, Books on Fever Management, Clinical, Epidemiological Research, Challenging Case Presentation Competitions for PGs, PG quiz programs in internal medicine and pediatrics Patient Education/ Paramedical Education/ Public Awareness.
The Annual National Fever Conference (FeFcon) hosted by Fever Foundation has increased in its popularity attracting over 50,000 plus professional participants for FeFCon 2022, which witnessed some of the leading national and international healthcare professionals sharing their knowledge on this novel scientific platform. This one-of-its-kind collaboration has paved the way for huge scientific advancements in the field of Fever and Pain management.
It is to be noted that under Fever and Pain management therapy, Micro Labs produces one of the most popular paracetamol drugs, Dolo-650, which is highly effective in the treatment of mitigating high fever and pain.
In fact, Dolo-650 stood apart as the No.1 brand in Paracetamol Solids as per IQVIA MAT March 2023. Thanks to our endless efforts in serving our communities, Dolo has brought laurels to Micro Labs over the years as Dolo was adjudged by AWACS as the "Best Managed brand 2010" and "Brand of the year" for 2013 as well as 2014.
Recommended Medicine